2009 Paint and Powder Coating Expo
Don't forget to register for the 2009 Paint and Powder Coating Expo
Learn about improving the efficiency of your industrial finishing operations while maximizing investment returns by attending the Minnesota Paint and Powder Coating Expo '09. The Expo is sponsored by the Twin Cities Chapter of Chemical Coaters Association International (CCAI) and the Minnesota Technical Assistance Program (MnTAP).

The Expo will feature technical presentations and a vendor show to answer all of your industrial coating and process efficiency concerns. Compare different equipment and see how efficiencies are improved through hands-on demonstrations.

In conjunction with the Expo, the Twin Cities Chapter of CCAI will host its annual symposium on March 18 at the Expo location. The Advanced Lean Finishing Symposium will be an all-day interactive seminar presented by PDG Consultants.
More information about the events can be found at http://mntap.umn.edu/PaintExpo/index.htm
Registration for both events closes on March 4, 2009. Register today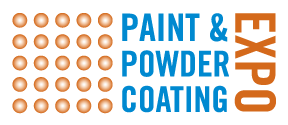 MN Paint & Powder Coating Expo '09
www.mntap.umn.edu/paintexpo
612.624.1300